This weeks upcycling theme has had me searching high an low, all over the web for some inventive tutorials for you guys. As I was searching a massive grin came across my face every time I found a tutorial that reminded me of one of my loved ones so I'm going to share my favourites with you!
First one is for my awesome sister Kerry. She loves her cats (as do I) so as soon as I saw this tutorial, I started looking into parts so I could make one for her. Once I track some cute suitcases down, you can expect one of these in your house Ker!
Cazza - I can just see pop pop in one of these as well :)
My brothers are mad about their record players! They have vinyls everywhere and are always ready for an open mic night, singing their blues songs and playing guitar. I thought this would be a great table for a record player and crazy simple to make as well so even they can do it!
Loopy Lorna is the name of a lovely little tea room in Edinburgh but it's also the name of my fab mate from Uni. Whenever we find a a new fruit tea we like, we bring it round to the others house and when she moved out of her last flat she offered me a few teapots for my crafting cupboard, knowing that I'd find something to do with them. Well Lorna - your new house with its amazing garden and your teapots inspired me and I went searching for a bird feeder.
Lorna has a mini wildlife park in her garden which is a means for fun stories every time we meet (especially those mental bunnies) so here is an idea for your garden which made me smile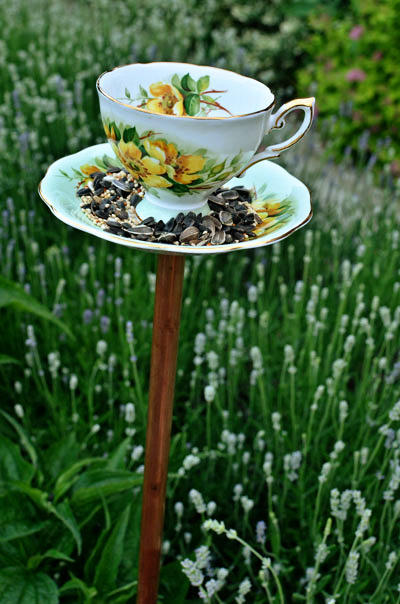 Last year my gladiator of a mate Tatum, cycled all the way from London to Paris! I know - how impressive is she!!!! When I lived in London we were always working on some new crafty idea for our houses and this one made me think of you hun. I'm sure your lovely fiance won't mind you borrowing one of his wheels...
When I think of my friend Lucy, two words spring to mind - Dinosaurs & Baking. Could this tutorial be any more perfect!
Every year for my boyfriends birthday and Christmas his eyes light up as he knows his Jack Daniels stock will be replenished and before you know it the empty bottles start piling up as we all help him drink it through the festive periods. I will definitely be making this soap dispenser for my kitchen - it's quirky and a great way to recycle those empties...guess what you are all getting for Christmas next year :)
Since I was a wee nipper, my best mate Louise has always been there for me so I was over the moon when last year I could repay the favour and be her bridesmaid.
Louise planned her wedding to a T and it all paid off as it truly was a fabulous event! Her mum was like a crafting superhero and worked tirelessly to make her little girls day memorable and one of my favourite memories was the wedding breakfast. I remember walking into the room and being wowed by the amount of effort she had gone to and how beautiful the table looked. I especially loved the tissue pom poms she made and these coffee filter ones reminded me of them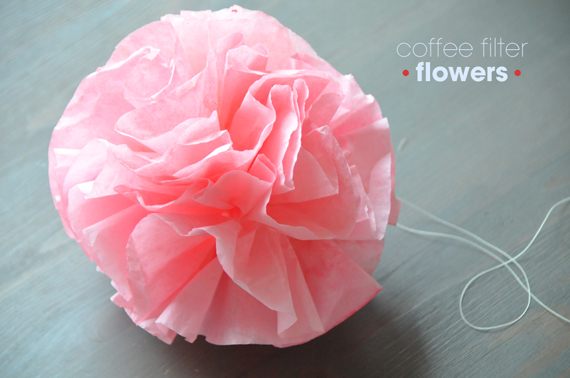 Fireman Neil is my geek mate. Be it music, computer games or the new Game of Thrones season - he's round on our couch in a flash to geek out and unwind after a hard days work, so when I saw this picture I thought of you...
An NHS trolley upcycled with vintage magazines - this could only be for my brain box bestie who has worked up and down the country to help keep improving the health care we all receive. I can just imagine Catriona and her gorgeous girls baking on top of this.
You know that friend who is always there ready with a glass of wine when you have had a horrible day, well mine loooooves giraffes! This is an awesome tutorial for an awesome friend and I can't wait to keep collecting those corks with you Corinne.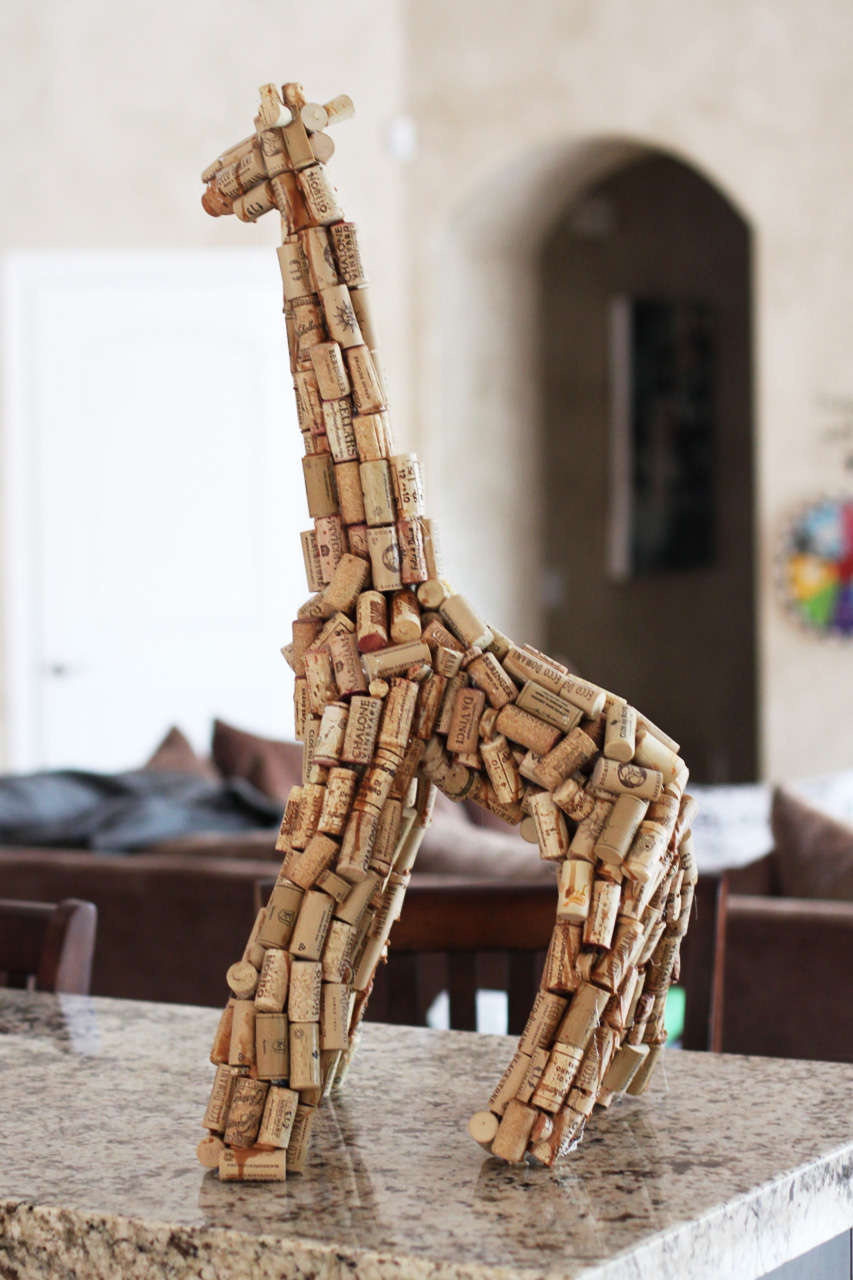 Last but far from least a tutorial that reminds me of my best friend in the world - my mum!
When I was little my mum was always making things for or with me and I owe my crafting skills to all the encouragement she has given me over the years. From letting me paint my own mural on our playroom wall to cutting up her own wedding dress so I could play dress up with my friends, my mum had an endless supply of ideas and activities which meant life was never a dull place.
I remember one of my primary school friends was leaving for OZ and was having a woolly jumper party. Everyone turned up in their best jumper but I stood out from the crowd in my brand new dress - made from one of my mums jumpers. This one reminded me of you mum, love you a million times over xxxx
I've had the lovely walk down memory lane as I was looking through these tutorials and I hope you have enjoyed a little insight into my life and the amazing people I have around me. Of course, I couldn't mention everyone I love, but don't worry - I'll be blogging about you one day, you can count on that!
My plan was to inspire you with the people who inspire me - so get searching on the web for tutorials that remind you of your loved ones and make them something really special this year.
I'll be back xxx