About to through out that old piece of furniture or sick of your old clothes, well STOP and think about all your upcycling possibilities before you do!!!
Upcycling is a great way to vamp up those unwanted items and you feel extra proud of not only your creative skills but also doing your part to help the environment by recycling. Some people fine this quite a daunting term but it doesn't need to be complicated. Today we are going to start of with something really easy but can totally change a room...Picture Frame Artwork
For a while we have thought our livingroom wall was quite plain and we were looking for a large piece of artwork to fill in all that blank space but everything we loved was quite expensive. I loveeee photographs so we decided to come up with something using all the photo frames we had lying around as they had started to make the house look a bit cluttered (not going to lie - we had to by a few extras as well) and the end result looks like this:
We started buy painting all the photo frames black so they matched (I found for the more detailed vintage style frames it was easier to spray paint to get in all the nooks and crannies) and then filled them with a mixture of black and white photos and our favourite home made pieces of artworks our friends have made us.
Using the mounted television as a central point we started putting the frames on the wall, taking turns at stepping back to make sure it fitted well with all the others we had already put up. I love the finish effect as it's a piece of art that is personalised to us and our loved ones - which is priceless!
REMEMBER to check the walls for cables etc before hammering so many nails
Or if photos aren't your thing - you could pick up wall paper samples from your local DIY store and place them in frames to make your own piece of art
Here are a range of tutorials other people have made with their own take on this idea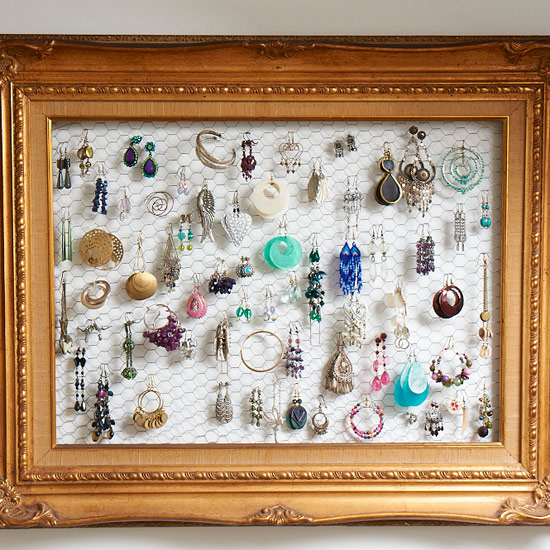 I've also made my own blackboard photo frame which I'll be putting up a tutorial for later in the week
Well I hope this has inspired you to look around your house and see what you could transform into something new. Please comment on this page or send me and email at craftalavista@gmail.com if you would like ideas on transforming a specific item and we will see what we can come up with!
Happy Crafting xxxx